NZ's Longest Running
Comic Anthology
Funtime has never been one to follow the man, so we say stick it to Kiwi tall poppy syndrome, and we're gonna wear that badge proudly! It really is a feat to be the longest-running comics anthology in Aotearoa.We are ragtag team comic creators from different walks of life, ethnicity, beliefs, and ideas - what brings us together is our love for creating comics. We put our opinions on the shelf (well, most of the time) to share our interest in comics from our twisted, depraved, surreal imaginations. (Note: It's really Tony Scanlan that's depraved, the rest of us are just a bit nutty, though that comes with the territory of comics.
Origins at the University of Canterbury

In 1991
Jason Brice
motivated a bunch of role-players, KAOS members, and Sci-Fi fans at the University of Canterbury to form a club to promote the comics medium and New Zealand comics.
ComicSoc
activities initially centred around screenings of imported anime, which were hard to get in New Zealand at the time. The club was supported by
Marty Morteau
at
Kaleidoscope Comics
, whose offer of a 10% discount to all club members resulted in a large membership. On the strength of these numbers the Students' Association provided considerable financial support, some of which was directed to publishing a comic anthology of members' contributions.
As the students moved on, the club transitioned to public monthly workshops taking place on each 2nd Saturday of the month. New people would come and go, with a committed few still part of the regular crew today. With the change of editors over the years, it's the monthly workshops that have been the life-blood for the community to continue.
Now for 29 years, 32 anthology issues, special issues, and an array of winter retreat comic jams - Funtime Comics has evolved into a full colour, quality comic magazine that showcases both up-&-coming, veteran New Zealand, and international talent. Funtime is a grass roots platform that has allowed many new creators see their work published and printed and one that has also given creators the confidence to pursue their love of comics further.
‍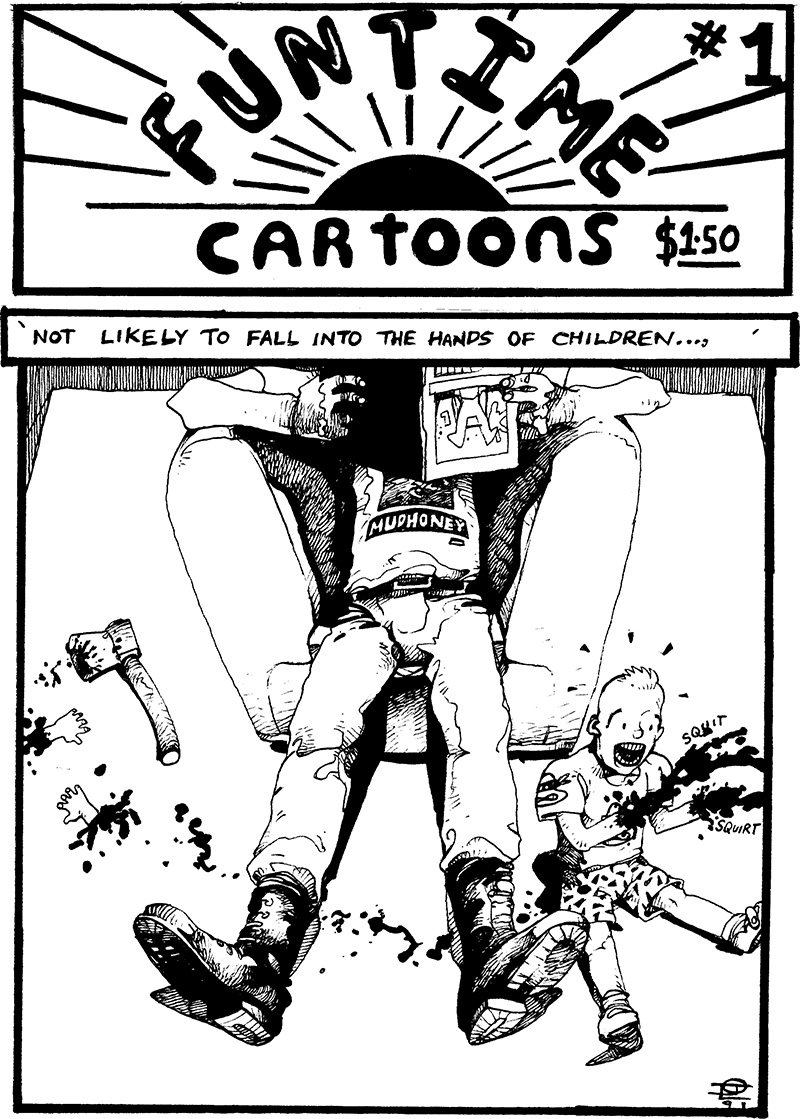 Issue One

The first issue was edited by Jason and Stephen "Bean" Smith. The name "Funtime Cartoons" was suggested by Debra Boyask, as an ironic counterpoint to the often violent content.

The original Funtime logo featuring Rahg the T-Rex was drawn by Jared Lane.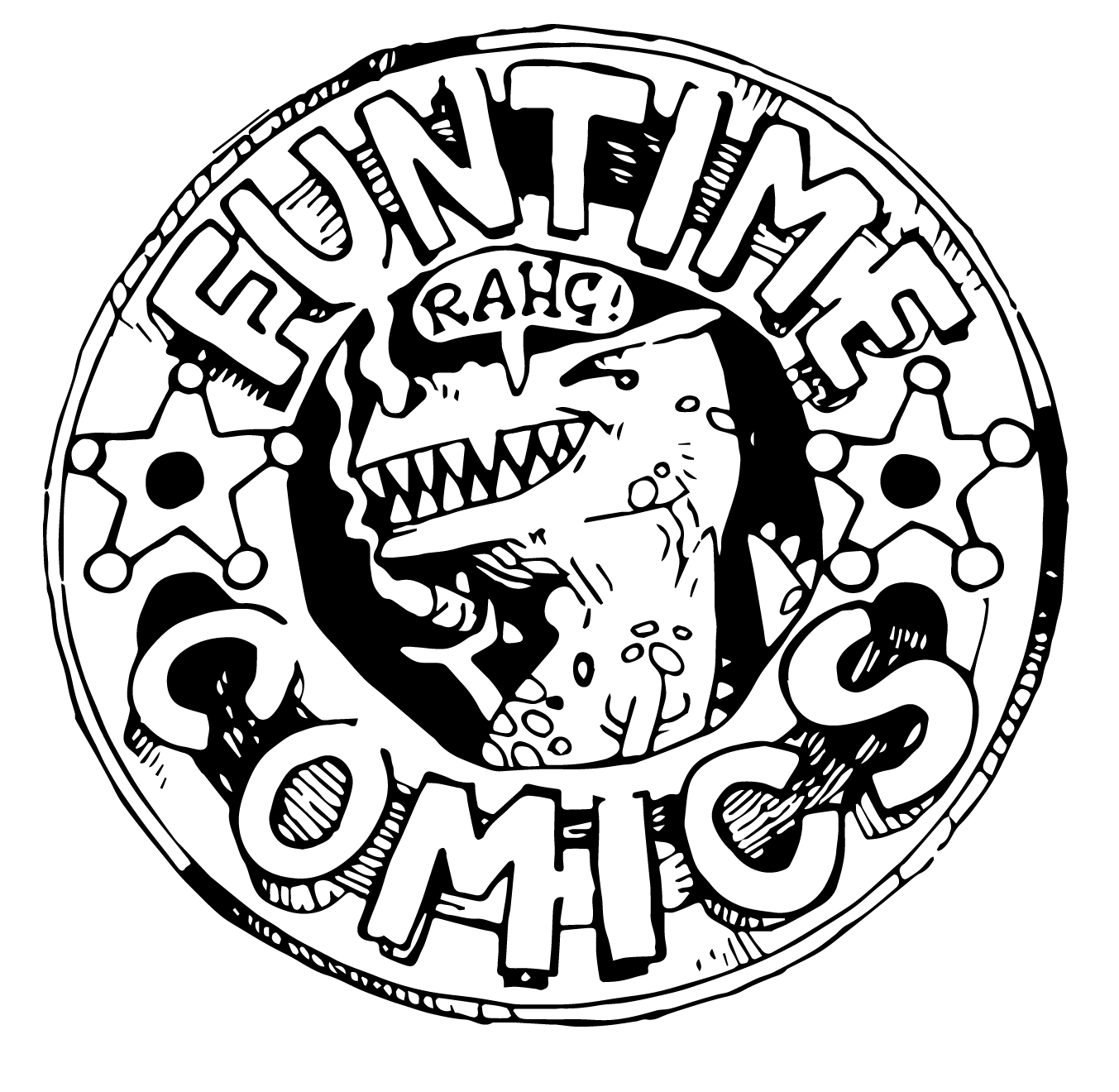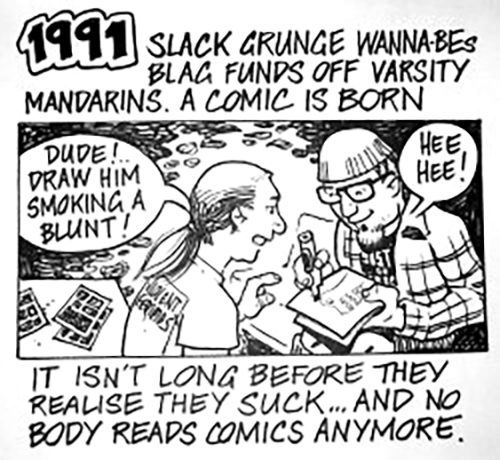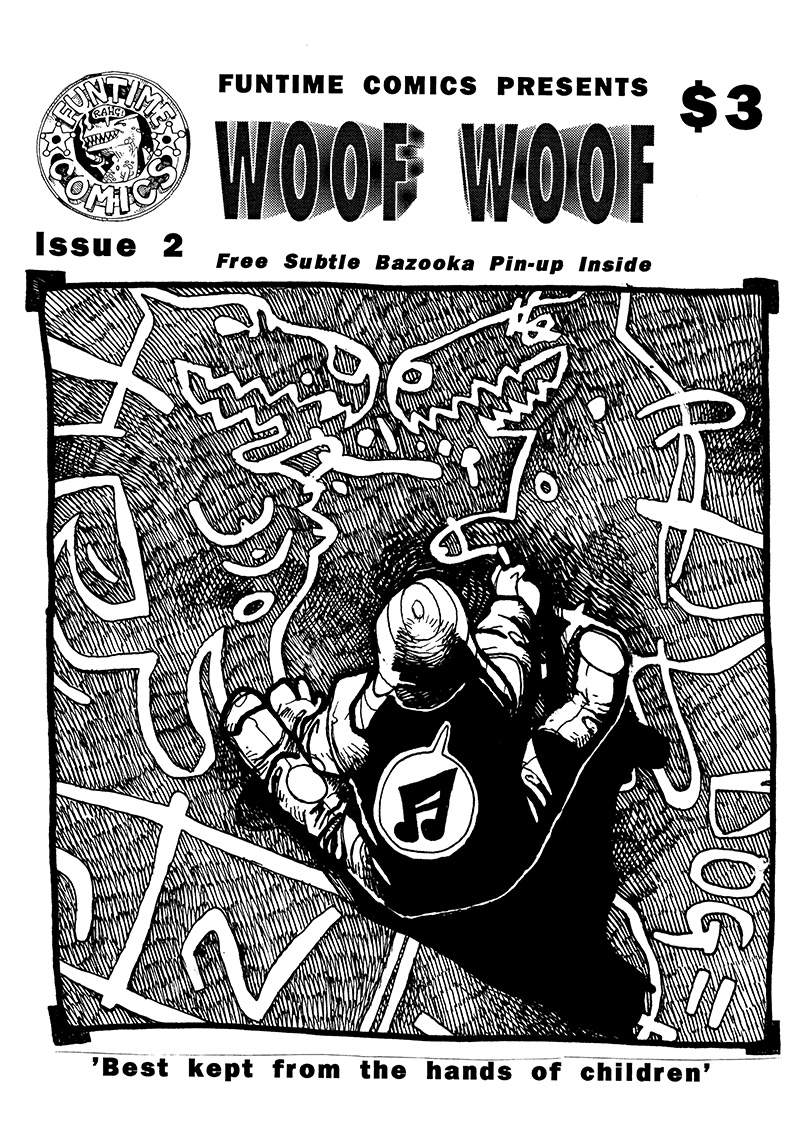 Editor Ed

Issue Two, in 1992, and the two subsequent issues were edited by
Ed Dewe
, who described his role as "Motivating and gathering artwork from the various potential contributors, doing the layout, and developing the theme of each issue." A core group of artists began to form.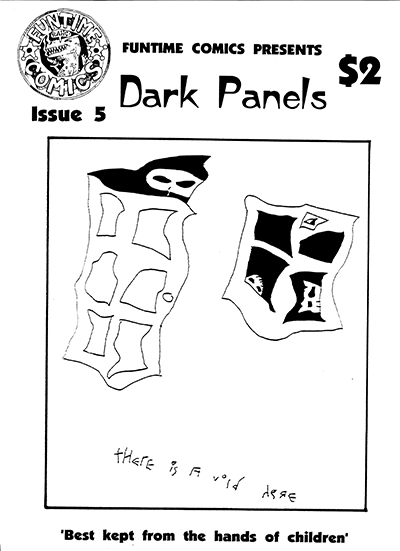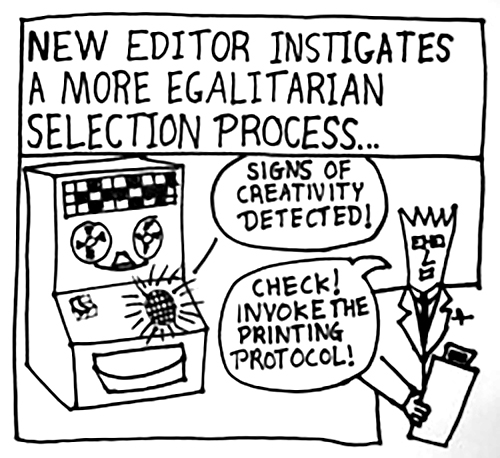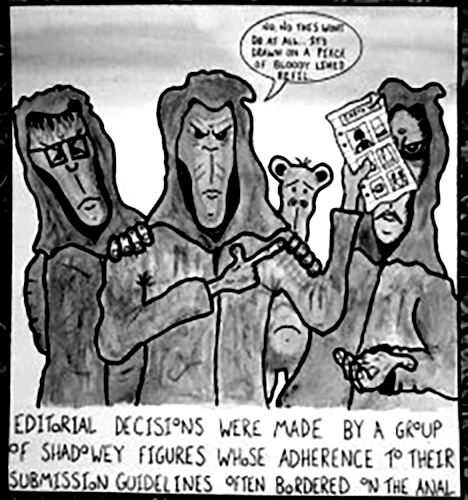 Beginning of the "Funtime Ethic"

Darren Schroeder
took over as editor for Issue Five, and discovered that the Club has a large file of unused material. Reasoning that the purpose of Funtime was to promote members' work, he instituted a new editorial policy whereby all submitted work would eventually be published, with the editor making deciding selections for each particular issue.
Issue 5 was published in November 1993Shortly after this,
Kaleidoscope Comics
withdrew their discount offer, and the membership of
ComicSoc
dropped dramatically, leading to proportionately reduced income from the Student's Association. The Funtime anthology continued to be published, however, with increasing numbers of contributors from further afield.
Rise of the Funtime Collective

With the reduced membership of ComicSoc, and the graduation of key contributors, Funtime began to emerge as a distinct institution.
‍
Only Fools and 'Toonists
in Dunedin (1 April 1995) gave us a model to emulate: Workshop with a group of creators sitting around drawing and chatting. This was followed with a workshop (October 1995) in
Wyrd Gallery
, a shop in Cashel Mall in Christchurch that sold Funky clothes for all sexes, hats, fine jewellery, magazines, comics and fanzines from Aotearoa.
The workshops continued weekly for a while and then changed to the monthly format that still runs today - 2nd Saturday of the month. The anthology shortly became known as "
Funtime Comics Presents
".
‍
Tea & Animal Biscuits

No history of Funtime would be complete without mentioning Tea & Animal Biscuits.
Animal Biscuits were the biscuit of choice favoured by the early members of
Funtime Comics
for dunking in cups of
Tea
or nibbling daintily. Animal Biscuits have also featured in Funtime's
Jam Comics
. Tea was consumed in large quantities at
Funtime Comics Workshops
.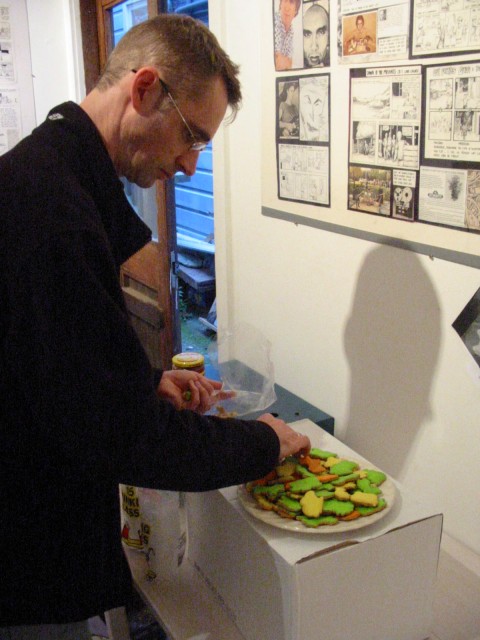 The Grid and the Pen

Isaac Freeman
introduces exquisite corpse and other surrealist techniques A way of encouraging interaction and conversation First
Jam Comic
appears in anthology 1998.
Midwinter Comics Retreat and the Social Side

Debra Boyask
suggested weekend away to draw without distractions Group trips at Queen's Birthday Collaborative comics during that weekend Fine tuning the process through experiment. Shared backgrounds?
The Midwinter Comics Retreat were for a time an annual event with comic get-a-ways to Coalgate in mid-canterbury, Akaroa, Arthur's Pass, the Hundalees, Diamond Habour, Waikuku Beach, and Banks Peninusla. The've recently been on hiatus with the only two recent events in Bank Peninsula in 2015 and 2017.
The Midwinter Comic long form Jam became a regular feature with such titles as the Sound of Muzac, The Case of the Big Pink Lighthouse, and Are We There Yeti the most popular to come out of the weekend excisions.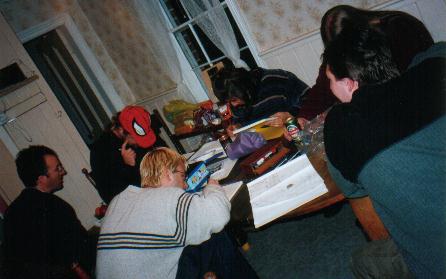 An early 2000's Midwinter Comics Retreat.

Achievements
New Zealand's longest-running comic title

Isaac Freeman and Funtime Comics published issue 23 (January 2009) under the new series name Funtime Comics Anthology. With the publication of this issue it is now believed to be New Zealand's longest-running title, in years and number of issues.

Mid 2000's awards

‍In 2006 Issue #20 of Funtime Comics Presents, Unau Prolepsis, won Best Anthology of 2004-2005 in the Black River Digital 'Eric' Awards.
In 2006 the Funtime Comics hosted website
New Zealand Comics - Comics.org.nz
received the following two awards:
The 2006 Black River Digital 'Eric' Award for Best Website in New Zealand ComicsGibson Comic Awards 2006 Award for Favourite New Zealand Web Related Material.

‍
A
Funtime Comics
workshop is featured in the Shirley Horrocks documentary
The Comics Show
,alongside individual interviews with Funtimers
Jared Lane
, Isaac Freeman and
Darren Schroeder
. A DVD version features extra interviews with Funtime artists Ruth Boyask and Bob Gibbons.